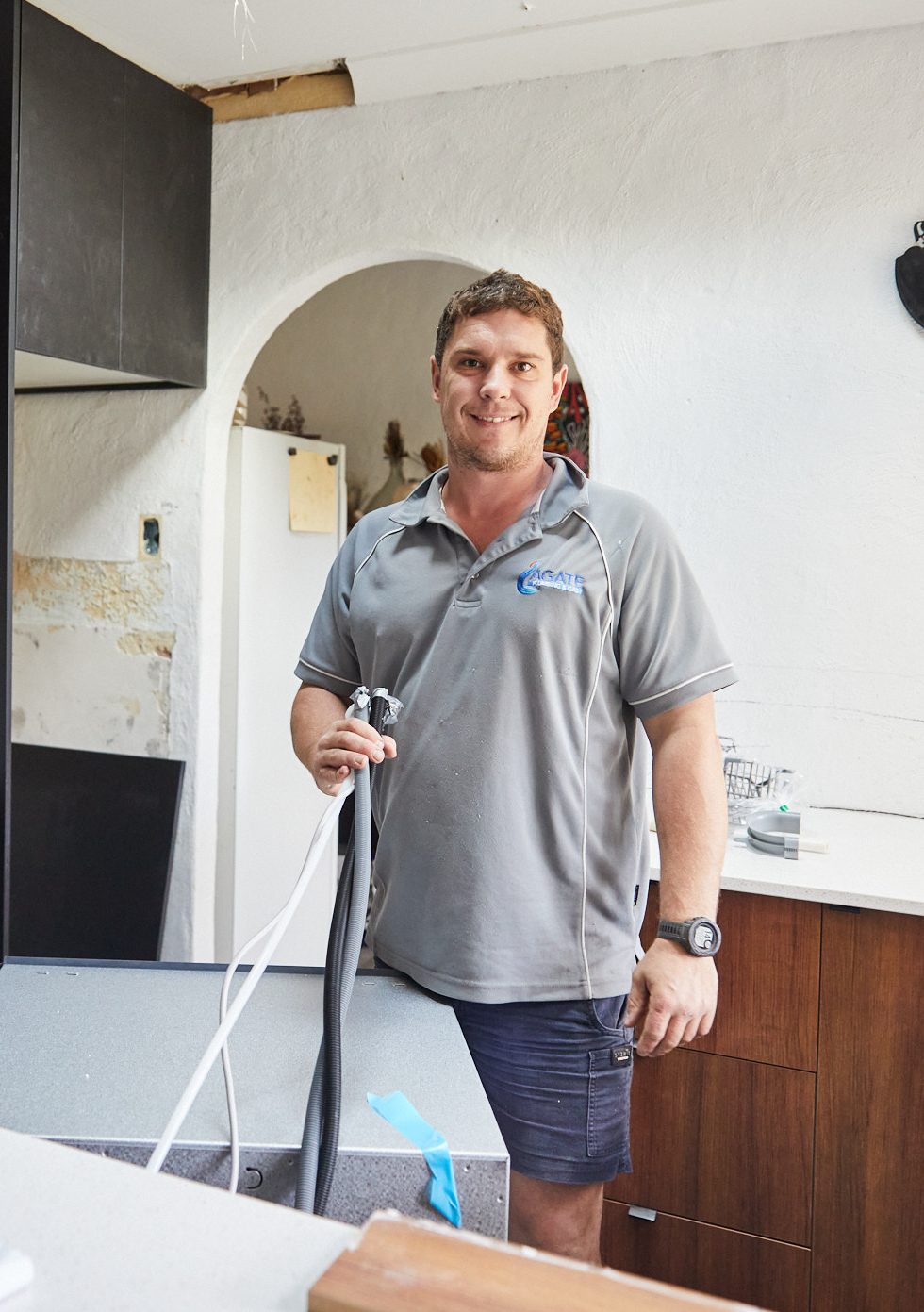 Our Background
Our founder Jake Stone has been in the business for a decade. Starting his apprenticeship at Peake Plumbing, Jake learnt residential plumbing from the best in the trade.
Later in his career, Jake moved into commercial plumbing and worked for mining heavy weights, including FMG.
As a family man, Jake wanted to work close to home, so he could spend more time with his wife, Lisa, and daughters, Alyvia & Violet. Agate Plumbing & Gas is his other "baby", and he loves the opportunity to help families keep their homes safe and operational.
Jake's extensive experience in residential and commercial plumbing allows him to tackle complex jobs without a problem.
His intricate craftsmanship, loyalty to quality brands, and pride in his trade means every job is completed to the highest standard possible.
Get in touch with a plumber who will do right by you and your family
Our Service
Whether you like it or not, maintenance is one of the joys of owning a home, and plumbing is all part of the deal. It can be a real hassle – but we all have to shower and go to the toilet, right?
Burst pipes and blocked drains can be a safety hazard for you and your family, and leaky taps add dollars on your bill. So when a problem arises, you want it fixed quick-smart.
Agate Plumbing & Gas are your family-run, Perth-based plumbers just down the road. Whatever your problem, we'll get it fixed without hassle – and best of all, we won't charge you an arm and a leg to do it!